Tisch Hans at WILLIAM FAN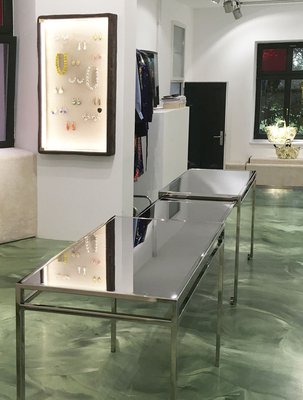 Visit  Tisch Hans at WILLIAM FAN
(Große Hamburger Straße 25, Berlin Mitte)
We are pleased to see our table in this beautiful environment.
Reflectors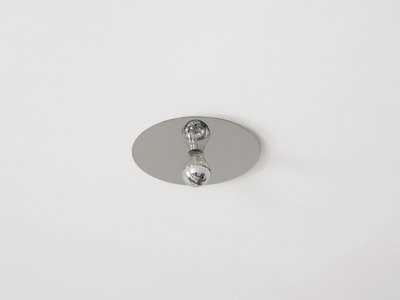 We are very much into light reflecting these last dark winter days. This is Reflector "Maxi", diameter 12 inch.
It already has some team members, "Single" (d = 7 inch) and enormous "Mittenwalder" (d = 1 meter).
The family is still growing, so please stay tuned, because the reflectors will be entering their third dimension, soon.
Newcomer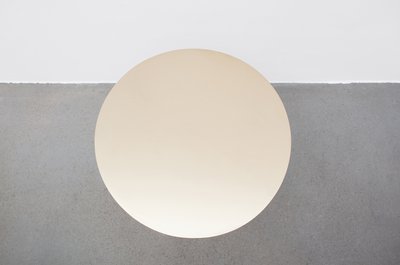 The sun must have inspired Hans to work with polished brass.
Please have a look at our little Newcomer "Table Gretchen"
Andreas Murkudis 81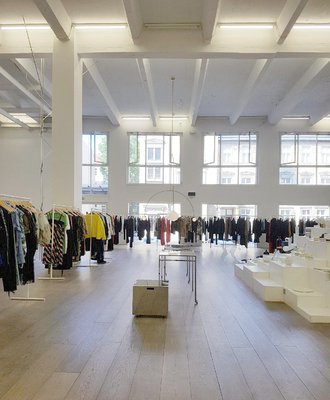 If you haven´t had the chance to visit Tisch Hans and Box Iris at aptm you can still have a closer look or buy them at Andreas Murkudis until the end of August 2018. We especially like how hey blend in the space.
Tisch Hans #7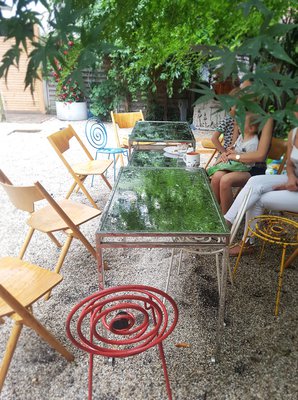 We are very pleased to receive pictures of the circus members situated in their new environments: in this case Tisch Hans #7 did send us rainy greetings in happy colourful company. By the way: Polished steel is very suitable for gardens and courtyards 
since it can´t corrode.
BCO Circus at Andreas Murkudis

"Welt" on BCO Circus
Thank you for the nice words and choosing BCO Circus as one of your favorites in this article in german Newpaper "Welt", Sara Krüger.
Mittenwalder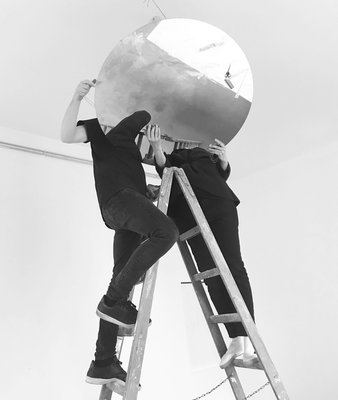 This is Lisa and Johannes installing "Mittenwalder", the new BCO Circus member.
More information about Mittenwalder coming soon.
BCO Circus at aptm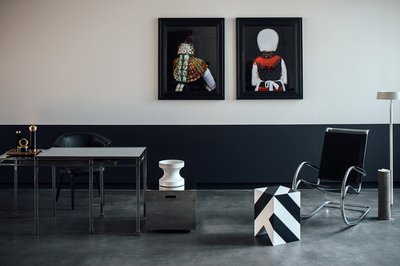 Get in touch with "Tisch Hans" and "Box Iris"  on saturday, the 27th of january from 12 to 6 pm at the exhibition "Deutsch - Was ist das" at Aptm.
Lindower Strasse 18, 13347 Berlin - Wedding
We are happy about the company of Aedificium, AllenKaufmann Studio, Andreas Berlin, Atelier Haußmann, berlincuisine, Birkenstock, Caparol Icons, Classicon, Coffee Circle, Corina Gertz, Daniel Becker, DigitalSTROM, Dornbracht, Dr. Hauschka, e15, Freifrau, Gestalten, Luiz, Joa Herrenknecht, Magis, Lena Petersen, Loewe, Luxor Style, Meissen, MYKILOS, NEO/CRAFTt, New Tendency, Nya Nordiska, Pamono, Paper & Tea, Pluma Cubic, Pulpo, Pyrolave, Rlon, Robert Hoffmann, Rolf Benz, Rosenthal, Rotter Glas, Sambonet, Sigurd Larsen, Steinzeit Berlin, Stefan Strumbel, Tina Roeder, Tino Seubert, Tobias reDesign, USM and Utopia & Utility
Box Iris in Paris
In July 2017 a Box Iris travelled to Paris where she has the best company in a lovely collectors apartment.
We are always happy to receive pictures of our objects in their new environments.
Showroom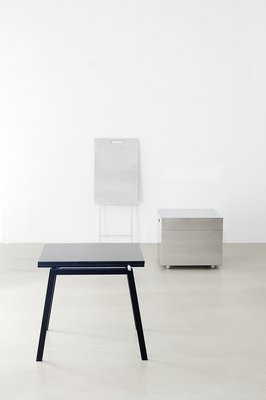 There will be a showroom for our little Circus in Berlin Kreuzberg 
by the end of the year.
We will keep you updated!
Chair 82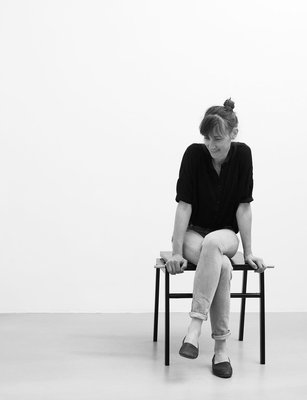 Chair 82 is the collection Rookie
Like all the other little circus members it is multifunctional and can change: from sidetable or stool into a swinging loungechair. Have a look!
Table Hans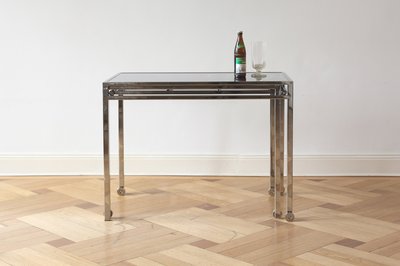 We want to celebrate with you: 
Table Hans arrived!
15.4.2016 - 6pm
Greifenhagener Str. 26
drinks provided